INGRESSI NEGLI USA PER CHI ARRIVA DALL'ITALIA
Come ormai è risaputo dal giorno 8 novembre 2021 è possibile ritornare a viaggiare negli USA, dopo la nuova procedura internazionale annunciata dal governo Biden in merito alla possibilità di accedere al territorio statunitense.
Tutti i viaggiatori stranieri che vorranno recarsi negli USA con volo aereo dovranno essere completamente vaccinati e fornire prova dell'avvenuta vaccinazione prima di imbarcarsi.
Saranno, perciò, le compagnie aeree a effettuare il controllo permettendo o meno l'imbarco del passeggero.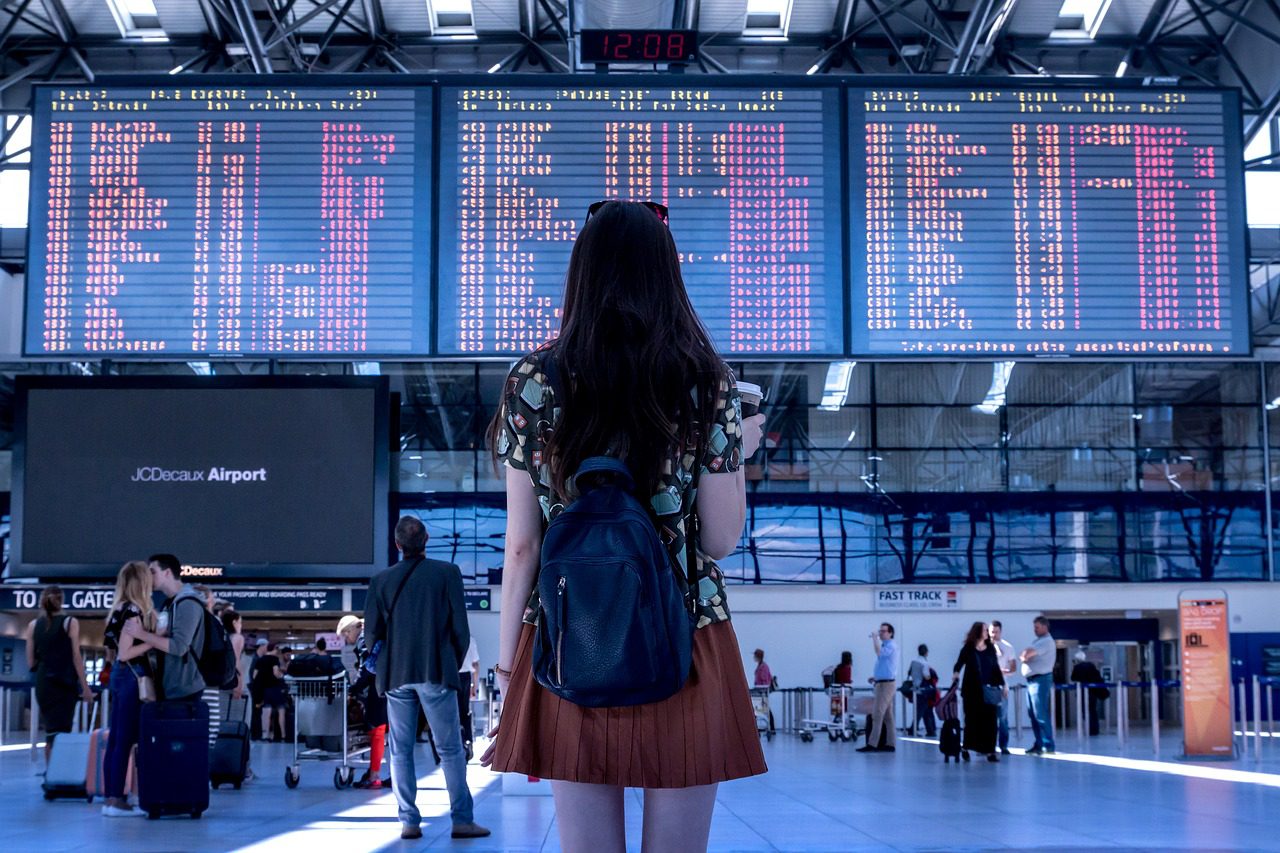 Il CDC ha stabilito che per poter accedere in territorio americano sarà necessaria l'attestazione di aver ricevuto uno dei vaccini approvati dalla FDA, inclusi quelli dell'Organizzazione Mondiale della Sanità (OMS). Per maggiori informazioni guarda qui il sito del CDC.
Tutti i viaggiatori completamente vaccinati dovranno anche presentare la documentazione relativa ad un test virale (PRC o Antigenico naso/faringeo) negativo effettuato entro e non oltre tre giorni prima dell'imbarco.
Per quelle eccezioni nelle quali il viaggiatore non può aver effettuato il vaccino è richiesto l'esito di un Tampone Virale da effettuare entro un giorno dal viaggio negli USA.
QUALI DOCUMENTI SERVONO PRIMA DI PARTIRE DALL'ITALIA VERSO GLI USA
È notizia dell'ultim'ora che tutte le Compagnie Aeree prima dell'imbarco richiedono – in aggiunta alla documentazione di rito – il COMBINED PASSENGER DISCLOSURE AND ATTESTATION TO THE UNITED STATES OF AMERICA che puoi scaricare direttamente a questa pagina.
Altri documenti necessari prima dell'imbarco
Esta in corso di validità
Green Pass che prevede tutti i vaccini ad eccezione dello Sputnik
Risultato di tampone effettuato entro e non oltre 3 giorni dall'imbarco (test sierologico e rapido)
Tale documentazione dovrà essere mostrato al personale della Compagnia Aerea prima della partenza verso gli Stati Uniti.
Il Green Pass potrà essere in formato digitale o cartaceo, rilasciato dal Ministero della Salute Italiana e dovrà riportare il nome e data di nascita del passeggero, il tipo di vaccino ricevuto, il numero delle dosi ricevute e la data esatta dell'ultima vaccinazione.